Street Works, Nashville CARES, and Neighborhood Health Win Salute to Excellence Award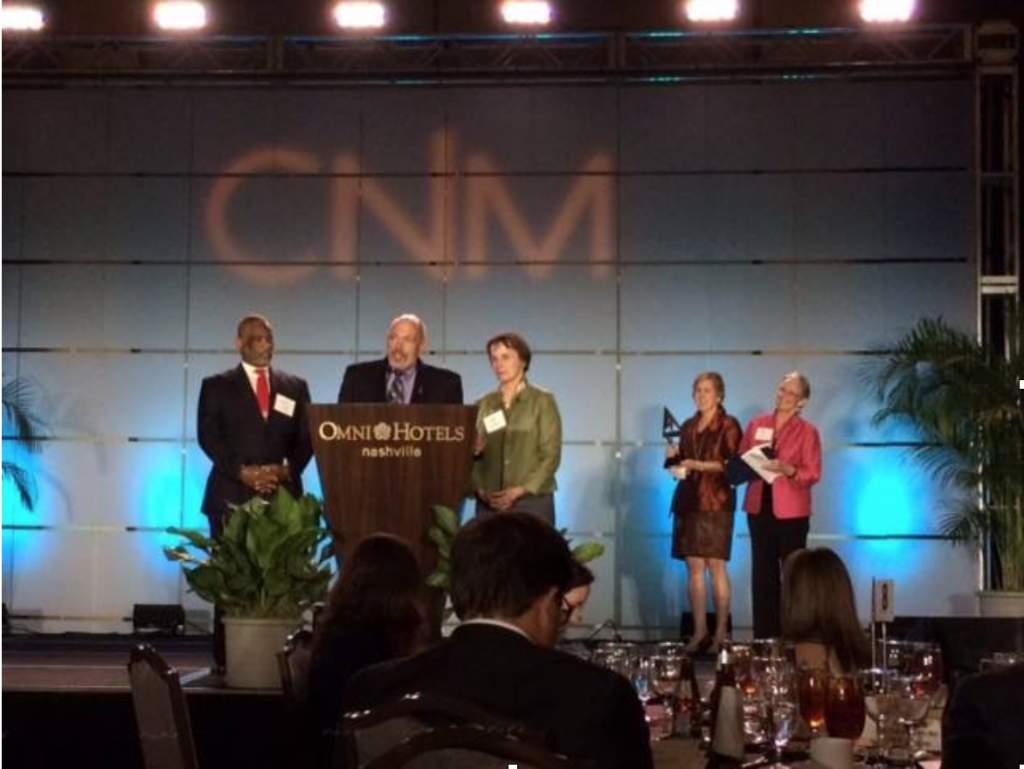 Thrive, a collaboration between Street Works, Nashville CARES and Neighborhood Health, won the Collaboration College Award at last week's Salute to Excellence Awards. Thrive integrates HIV and STI prevention, testing, medical care and support services for the LGBTQI community in a one-stop-shop called My House. With this strong collaboration, THRIVE will reduce the new cases of HIV in middle Tennessee by 50 percent, from more than 200 each year to 100 annual new diagnoses. Thrive won a $25,000 award to help implement the project.
"We are honored to be recognized by the Center for Nonprofit Management," said Joseph Interrante, Nashville CARES CEO. "My House will be a true integration of services that address the health and wellness needs of both HIV-positive and negative gay and bisexual men in Middle Tennessee."
Collaboration College enables interagency groups to work together to achieve long-term community goals. The agencies work together to strengthen their skills and work with consultants to polish their plans. Collaboration College sponsors include the HCA Foundation, Baptist Healing Trust, Lipscomb University, the Center for Nonprofit Management, c/3 Consulting, and North Highland Worldwide Consulting.
My House includes two of Tennessee's leading HIV/AIDS service organizations, Nashville CARES and Street Works, and one of the nation's most experienced Federally Qualified Health Centers, Neighborhood Health. The project's goal is to reduce new HIV infections, increase access to care and optimize health outcomes for people living with or at risk for HIV/AIDS throughout Middle Tennessee. The project places special focus on African American gay and bisexual men, who are among those most heavily impacted by HIV/AIDS in the region.
"It's an honor to be recognized by the Center for Nonprofit Management alongside Nashville CARES and Neighborhood Health," said Ron Crowder, Street Works CEO "This collaboration is vital to ending the epidemic."
"We especially want to thank our consultants from North Highland Consulting for working with us on this endeavor," said Mary Bufwack, Neighborhood Health CEO. "Without their support, our My House presentation would not have been so successful."
My House will increase the number of people tested for HIV, increase the number of people who are aware of their HIV status, and increase the number of HIV positive people who are receiving HIV medical care. It is slated to open within the next year.